How to install Gmail extension on your desktop?
You can follow these instructions if you would like to install the Timyo Chrome extension for Gmail.
Note:
The Timyo extension has been designed for users who have a Gmail account + the Chrome browser.
1. The Timyo Chrome extension can be installed directly from the
Chrome Web Store here
. It opens the Timyo extension web page description.
2. Simply click
+ Add to Chrome
.
3.
Confirm you want to add the extension
in Chrome.


4. Then load your Gmail account (one or several). You will be prompted by a Google permission page, Click on "Allow" button.



Timyo Chrome extension for Gmail is installed!

Here is a video to help you to follow the procedure step by step: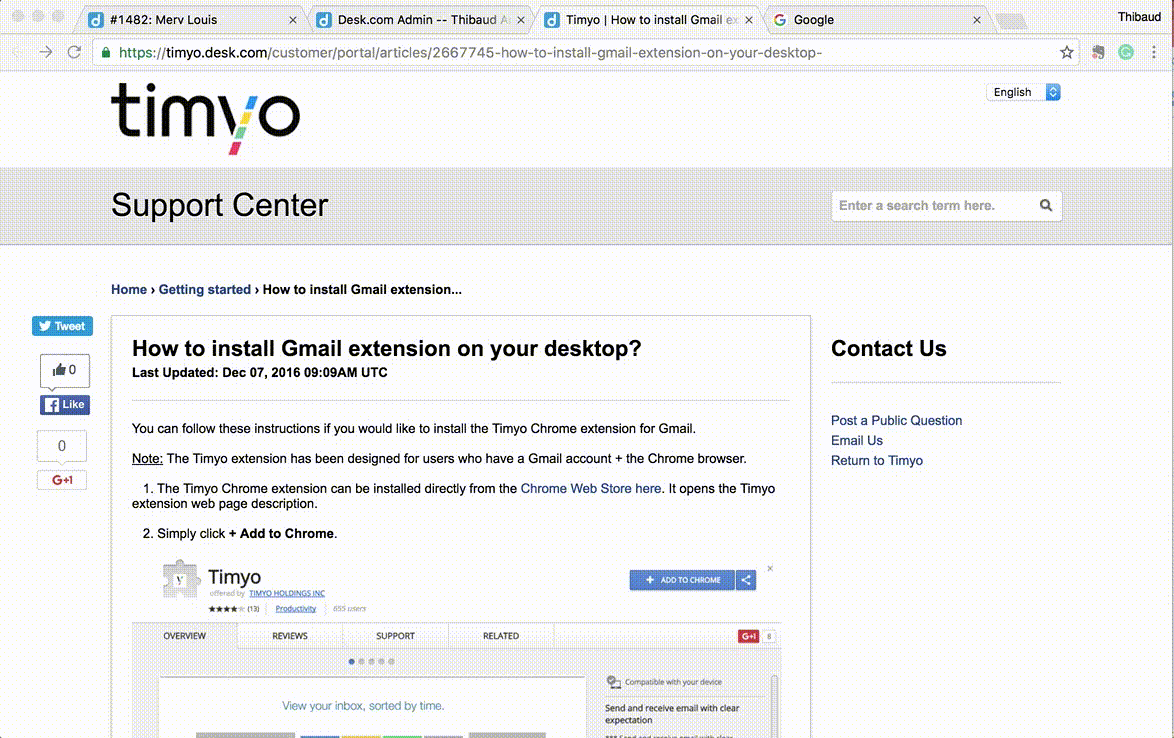 Note: You can
disable the Timyo Chrome extension
like any other extensions.
Did you find this article helpful?